Introducing Your Home Comfort Heroes
Meet Comfort Cavalry's awesome squad of "first responders." Working tirelessly on the hottest days and coldest nights, they are driven to keep you safe, guarantee your comfort and get you back to productivity—fast.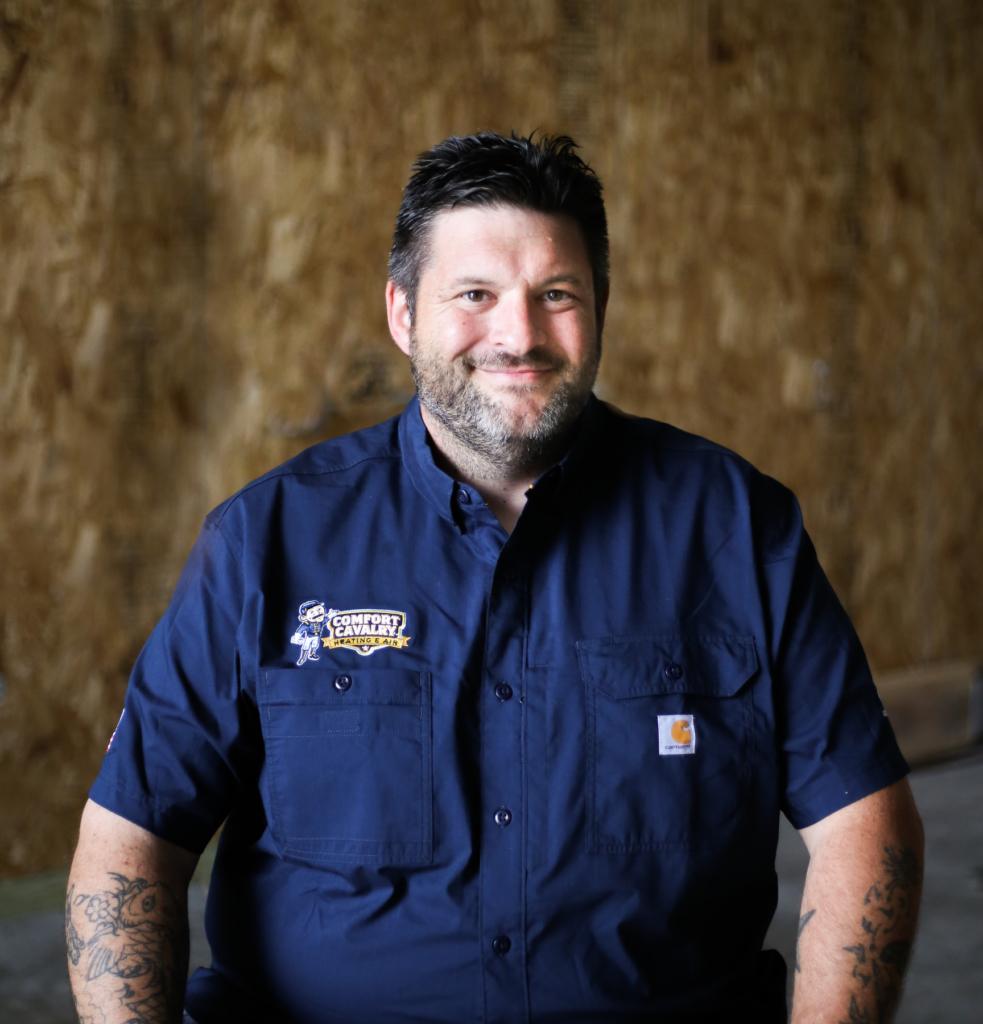 KEVIN MCGRATH, Founder , President & Operations Manager
Kevin studied HVAC controls and electrical circuits at Gateway Community College and graduated with honors from the Environmental Technical Institute. As part of the Local 597 Pipefitters Union, he worked on commercial rooftops, chillers and high-end residential equipment.
Committed to Comfort Cavalry's vision statement and core values, he works to recruit great people who solidify the company's brand. "Being able to give back to our local communities, veterans and first responders is like the 'cherry on top,'" says Kevin.
Advice for new recruits: "I'd like to tell new employees to always stay true to themselves. Never be afraid to make mistakes, as 'you don't know what you don't know.' And always focus on the customer experience. This job has less to do with heating and cooling and everything to do with customer service."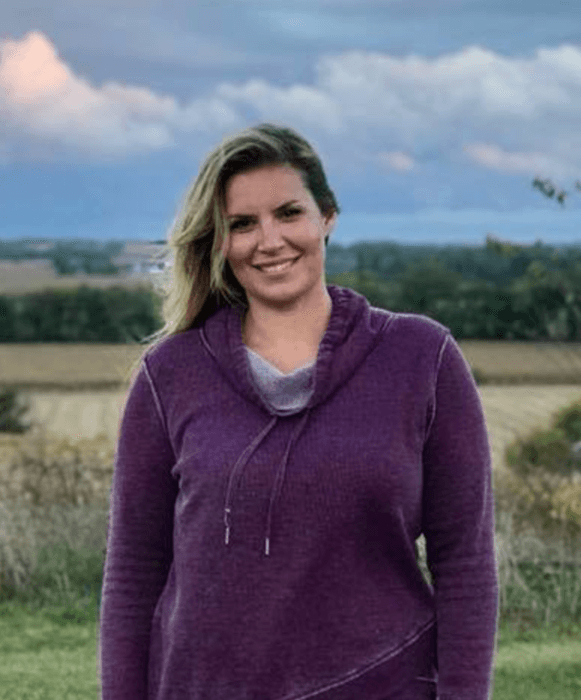 EMILY MCGRATH, Owner
Inspired by Comfort Cavalry's exciting growth, Emily loves watching employees gain confidence, master their crafts and exhibit pride of workmanship and customer-centered attitudes. "They inspire me to work harder every single day," she says. Emily strives to provide employees with a best-possible work environment and customers with an exceptional service experience.
Emily's favorite piece of advice: "When you point a finger at someone, there are always three fingers pointing back at you."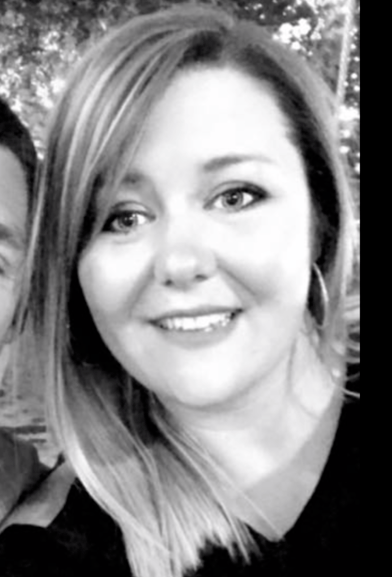 KELLY DORADO, Office Assistant
As Comfort Cavalry's "Team Mom," Kelly says the most inspiring thing about her work is helping people feel comfortable in their most precious space—their home. She is a gardener and baker who enjoys time with family and friends.
Interesting fact about Kelly: She knew from an early age that she wanted to be a mom. "I love to take care of people. I now have the pleasure of being a mother, and I go above and beyond to make sure people are happy and taken care of—from our customers to the technicians and office staff."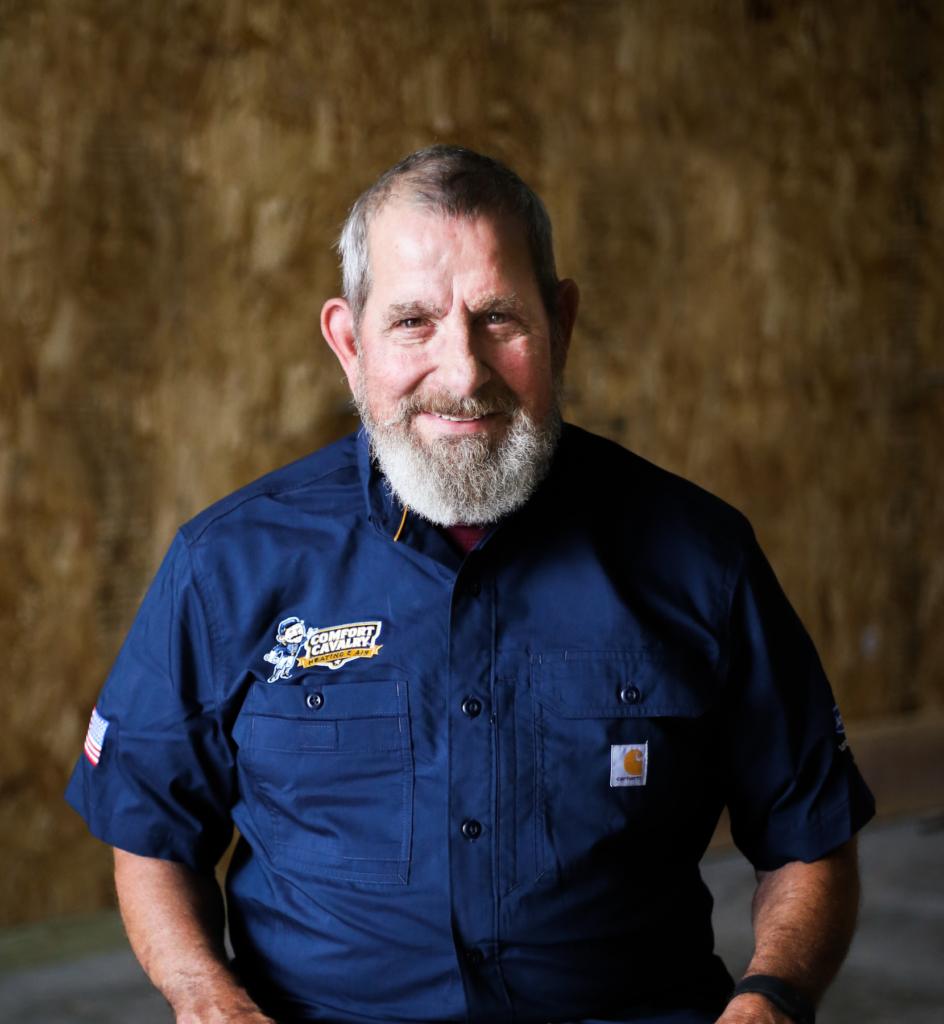 GERRY MANECK, Shop Manager
Gerry takes his work seriously. "I believe we should take pride in the work we do, because we'll see the results for years to come." In his leisure time, Gerry enjoys tinkering and doing repair work.
Interesting fact about Gerry: He is an Vietnam Army veteran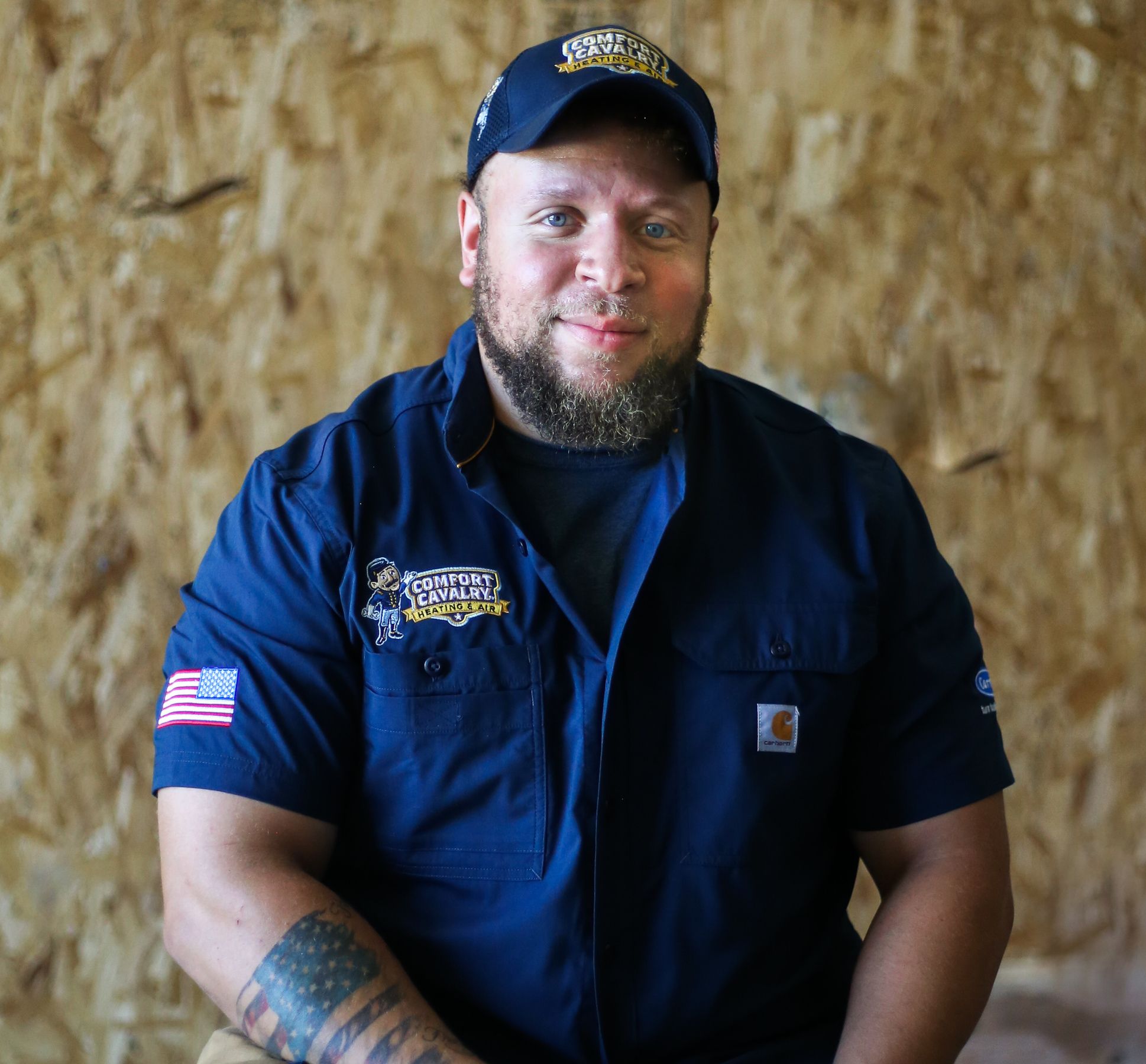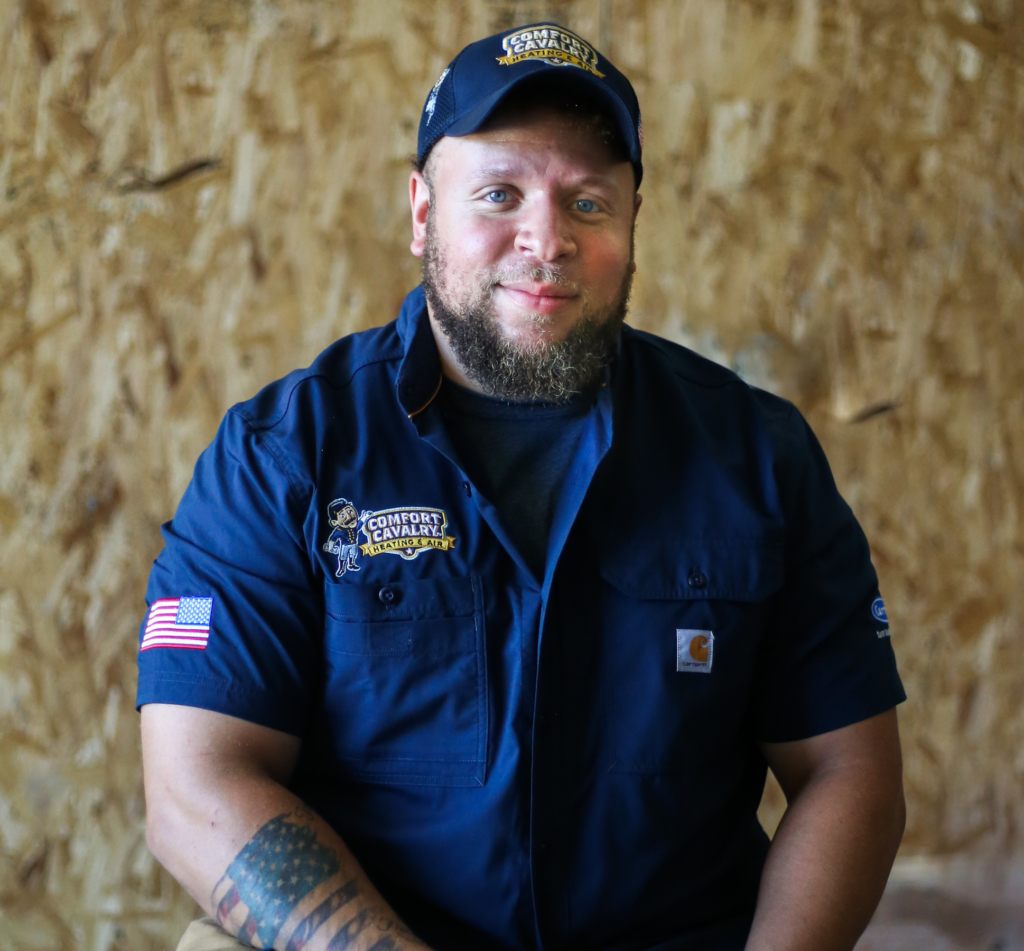 NATE DREW, Lead Installer
Nate is a perfectionist, inspired by the chance to improve his skills so everything he does looks flawless. In his free time, Nate spends time with his daughter, works out and spends time outdoors. He went to school for welding at Gateway Technical College, got into the Sheet Metal Workers' Union and was a structural welder at Doral Corporation in Milwaukee before joining Comfort Cavalry.
Interesting fact about Nate: "I am an Army veteran who was in recon and was deployed."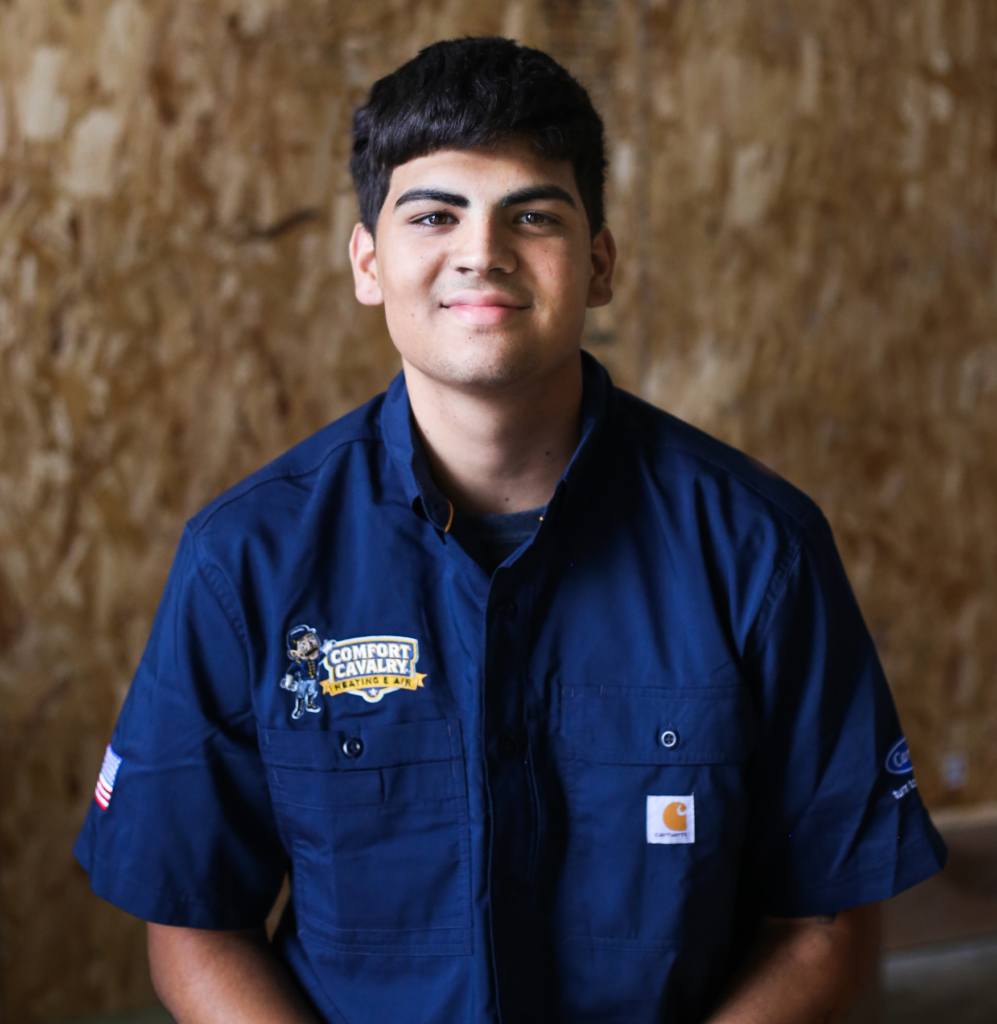 AUSTIN TEJEDA, Technician
Austin's job inspires him because he gets to help people and build relationships. He fills his free time with hunting and fishing.
One piece of advice Austin has for new colleagues: "Close your mouth, open your ears, and watch."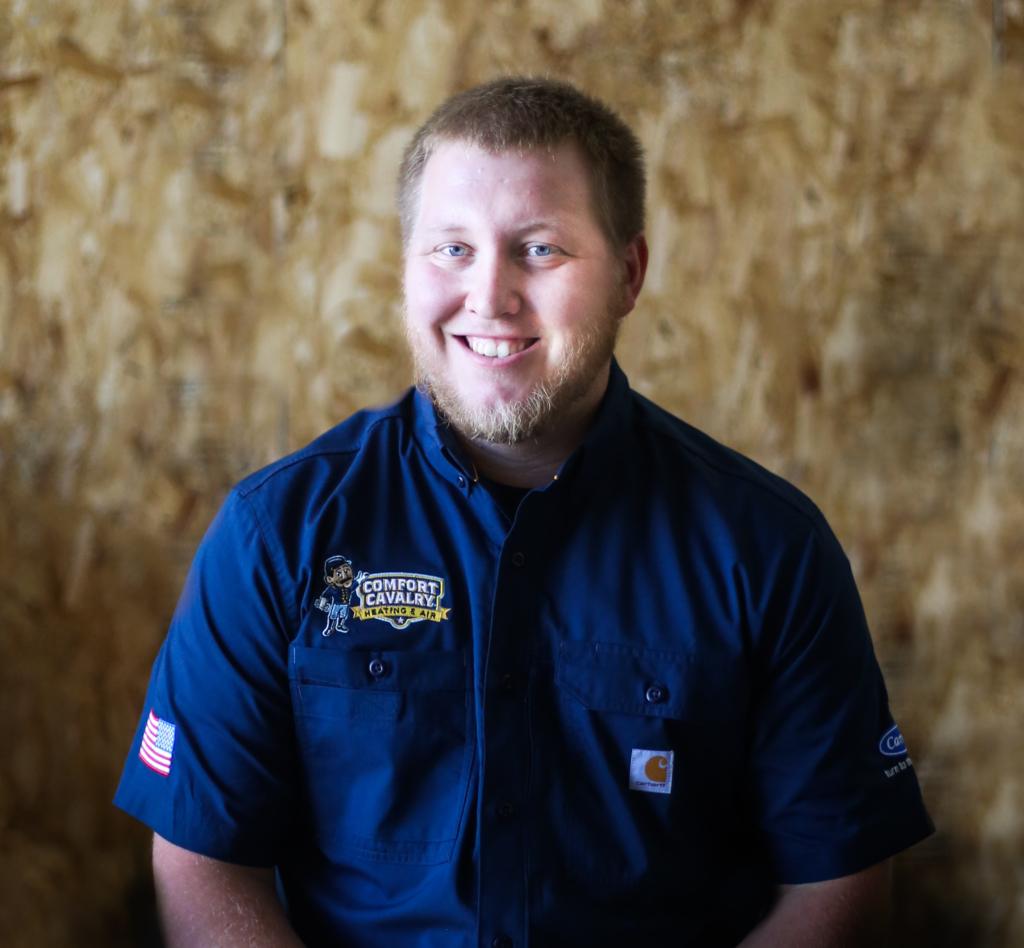 ZACH FUHRER, Installer
Zach has strong family values, and that translates to how he treats our new and returning customers.
Zach's favorite piece of advice: "Take in the moment." – Kevin McGrath, Edward Scott, Nate Drew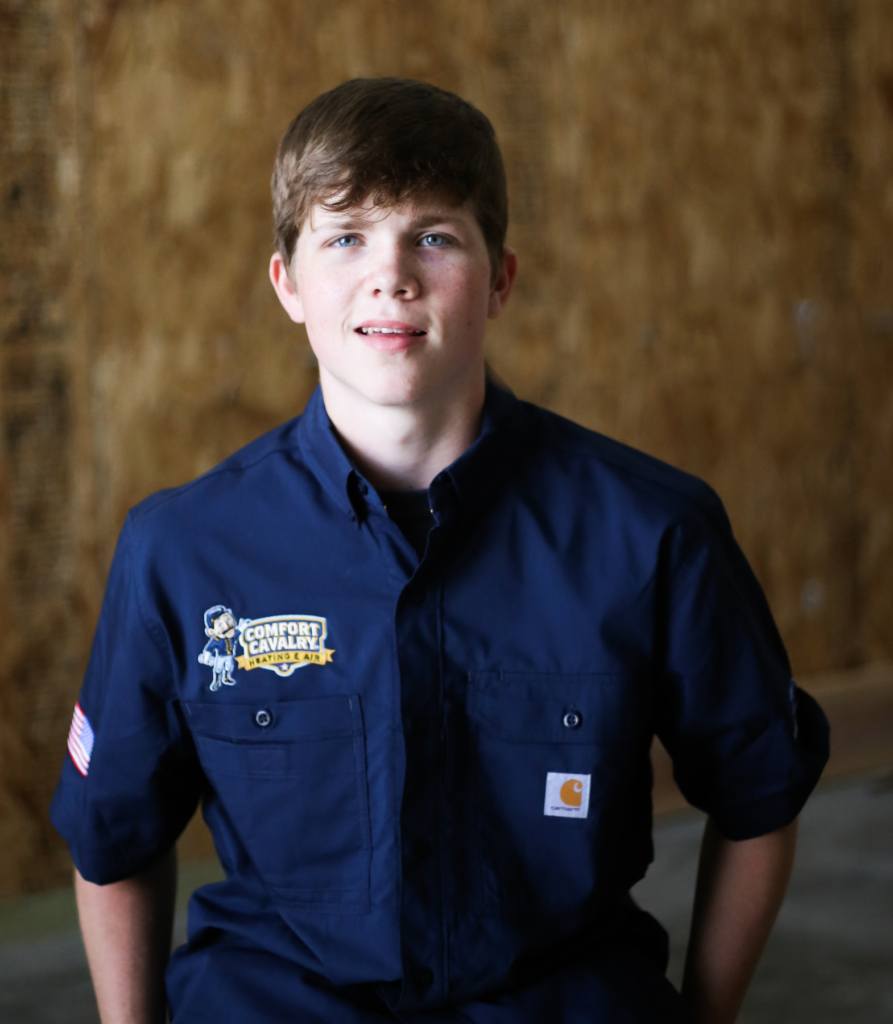 TYLER BOWLING, Technician
Tyler is inspired by how much he has learned since joining the Comfort Cavalry team. If he could give one piece of advice to a new technician, it would be to "ask lots of questions and listen carefully." In his spare time, Tyler wrestles. He is also passionate about history.
Tyler's superpower of choice: To be able to fly everywhere because gas is so expensive.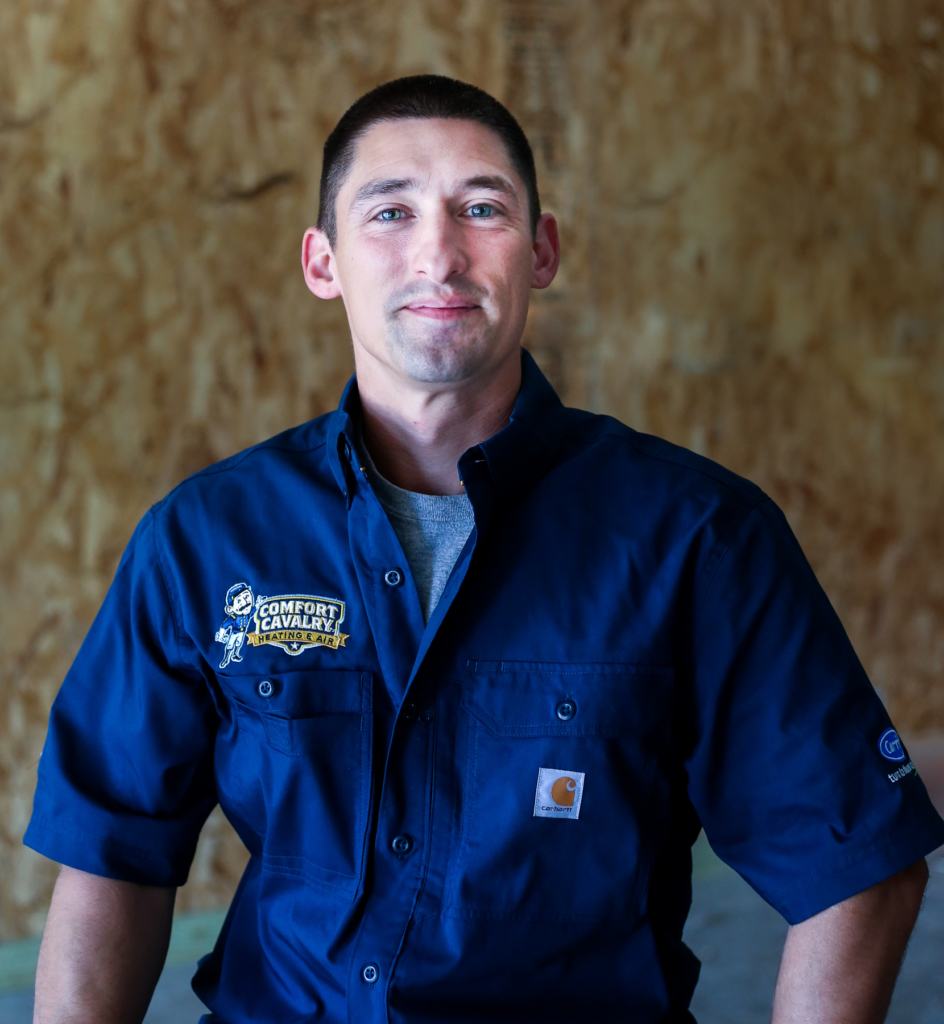 JOE DORADO, Technician
Joe's favorite thing about Comfort Cavalry is the way the company gives back to the community and to area heroes who ensure the country's freedom. Joe enjoys hunting and time with family in his non-work hours. When he was little, he wanted to be a repair technician. "I always took things apart and put them back together to see how they worked," he says.
Interesting fact about Joe: He has 18+ years' experience as a Master ASE and EP A609-certified mechanic.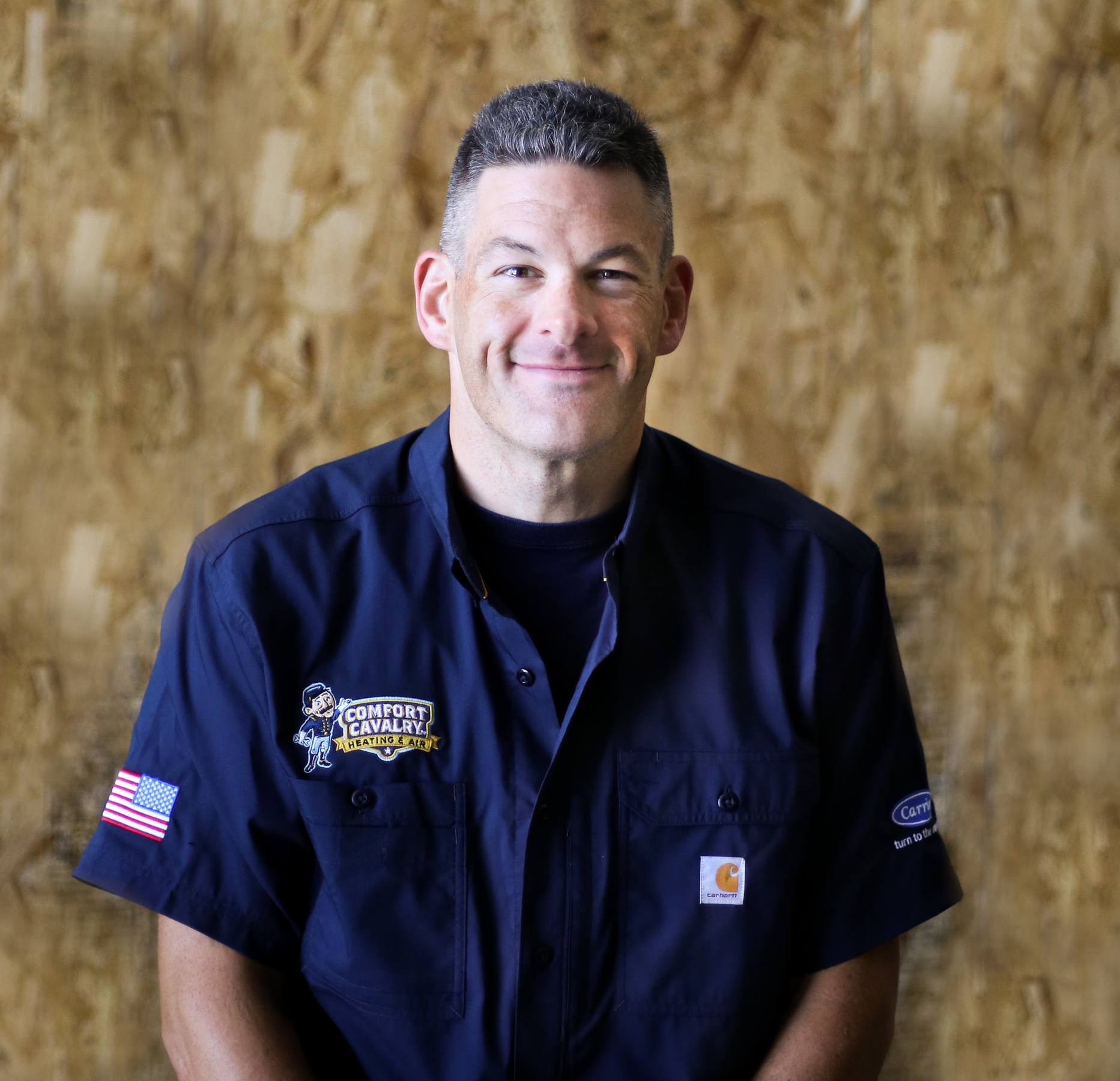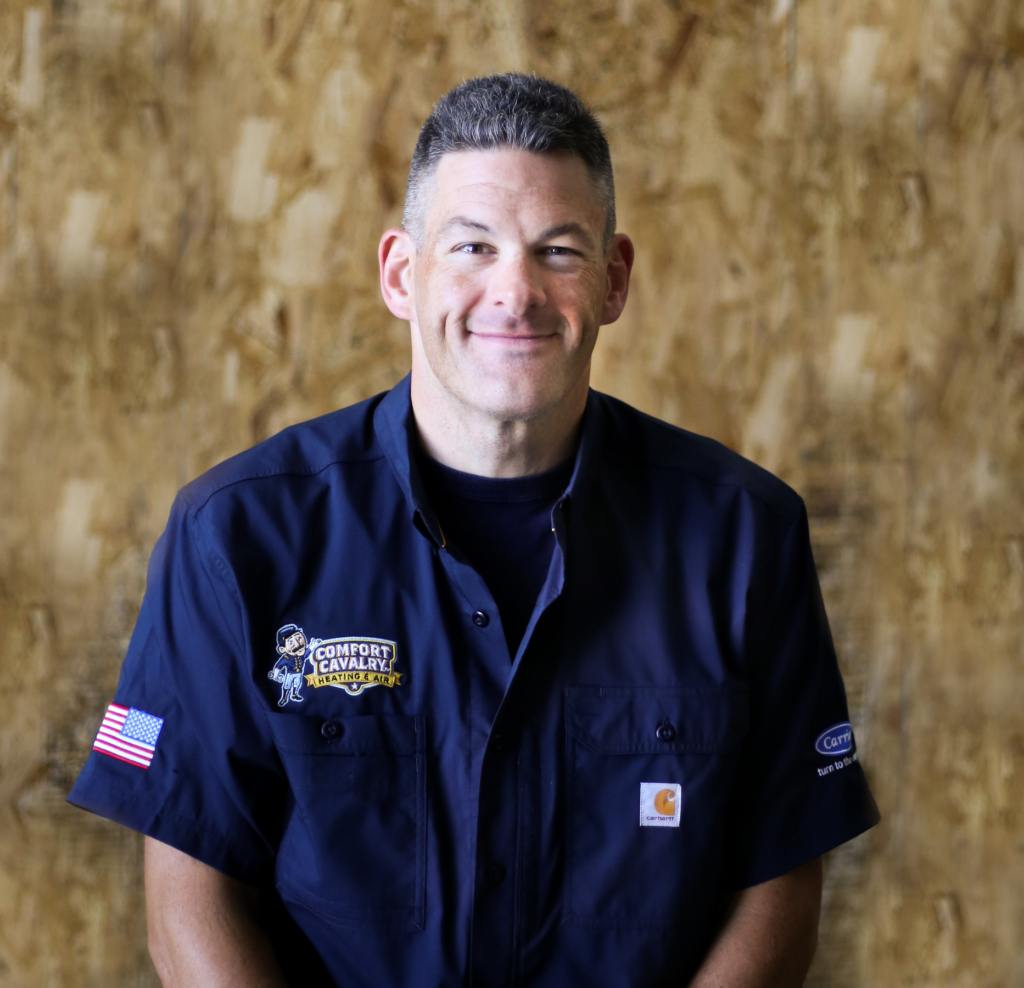 FRANK MCGRATH, Technician
Frank enjoys making people comfortable in their homes, and he appreciates his customers' satisfaction when jobs are completed. "I'm inspired by the knowledge, honesty, camaraderie and friendly attitudes of my coworkers, and it's my goal to provide customers with the quality of work I'd want for my own home." Frank is a ham radio enthusiast who also enjoys riding his motorcycle, working out and smoking cigars.
Interesting fact about Frank: He is a correctional officer who won a marksmanship award during his time at the academy.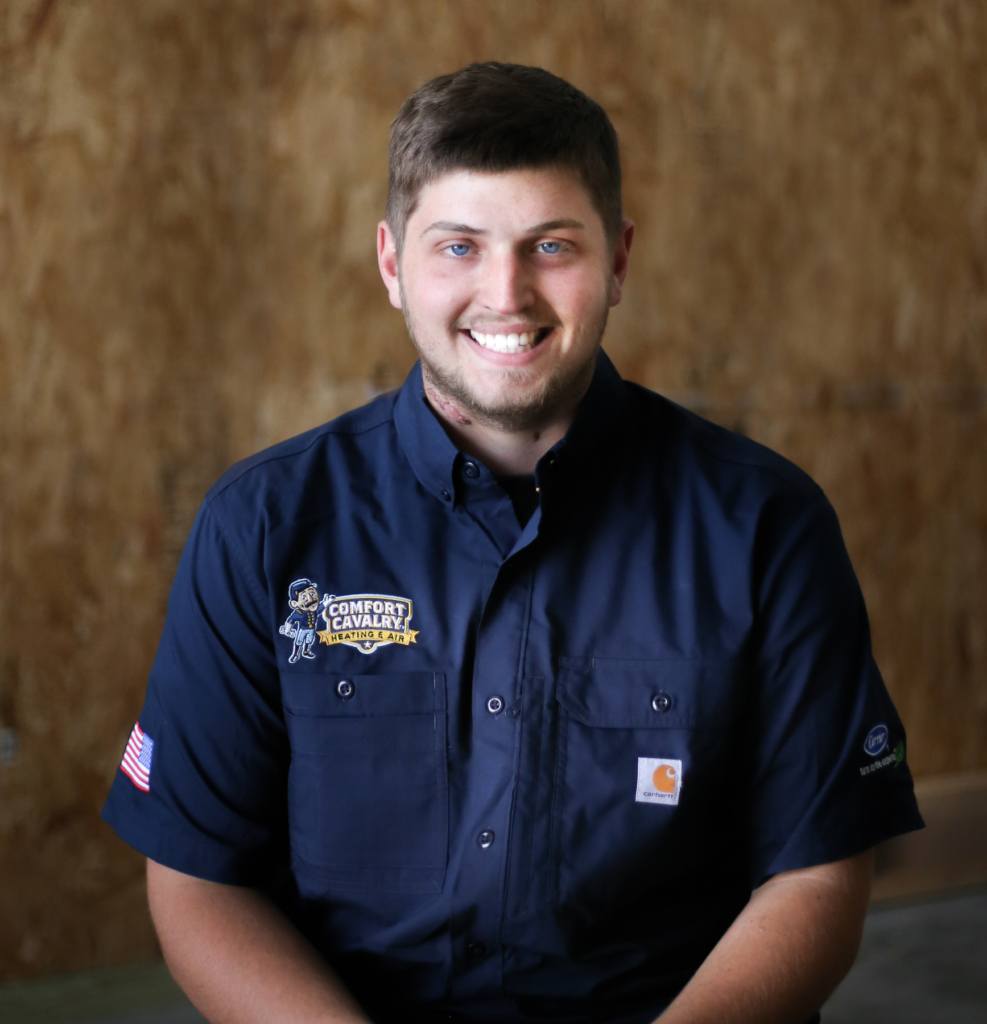 JAKE RESSLER, Technician
To Jake, the most inspiring thing about his job is being able to supply the comfort people need in their homes. "I always give customers all their options, because you never know which they will choose. I like the feeling when new equipment is installed and the people are thrilled with the result," he says. In his free time, Jake enjoys playing video games, having bonfires and going fishing.
Interesting fact about Jake: He went to welding school and got his certification for welding before joining Comfort Cavalry as a technician.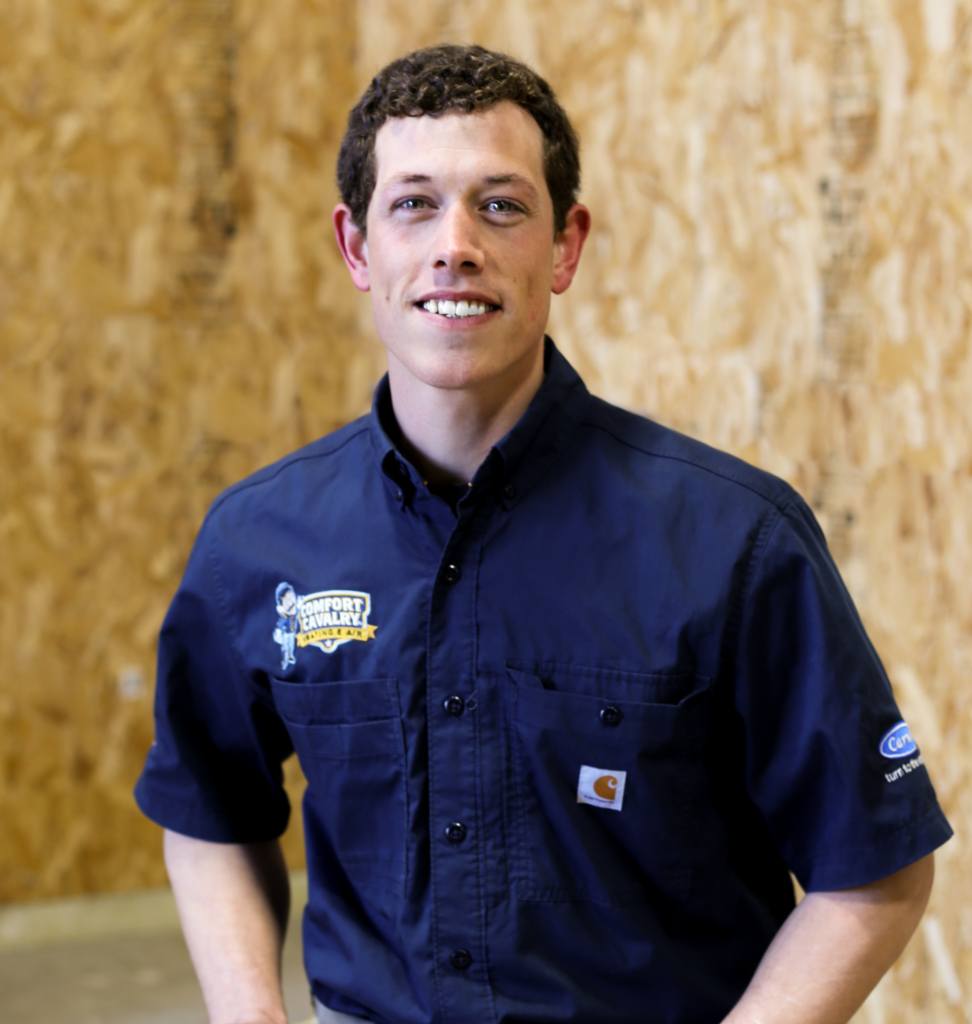 JOE MCKINNEY, Technician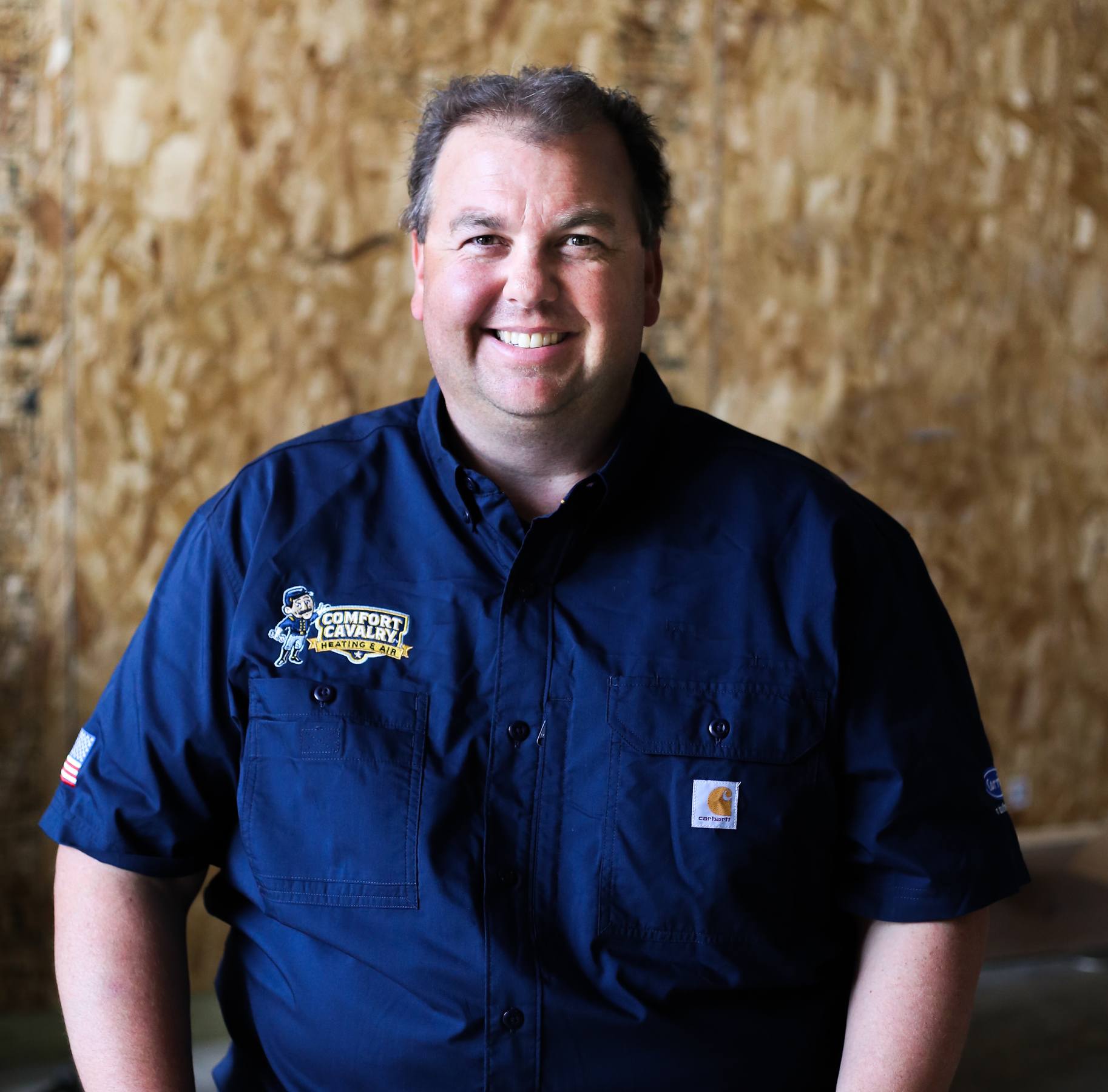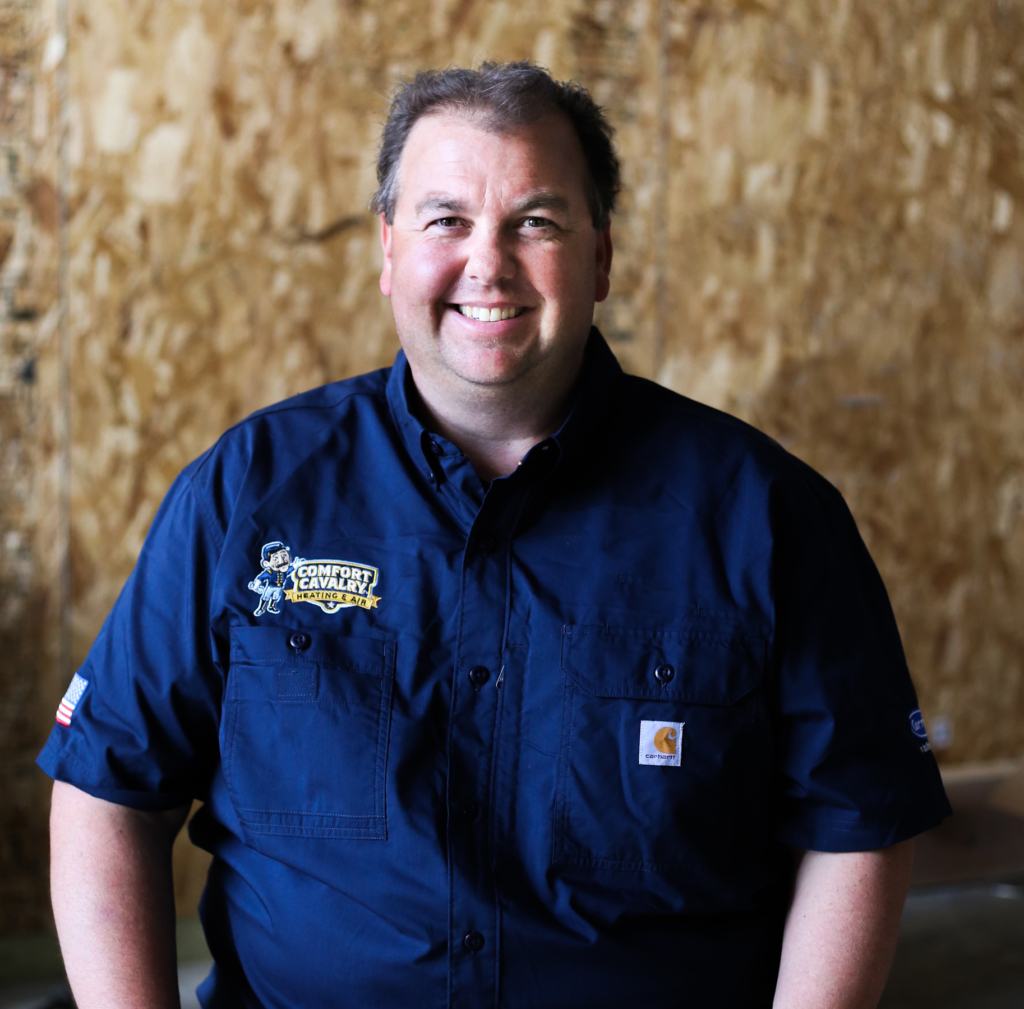 SHAUN UNNELL, Technician
According to Shaun, Comfort Cavalry is passionate about doing right by its customers. "Our quality and reliable service spreads by word of mouth and is more effective than any marketing we pay for," he says. In his day-to-day work, Shaun strives to stay humble and treat every customer like family. Outside work, Shaun's favorite activities are family time, traveling, photography and skeet shooting.
Interesting fact about Shaun: He is a firefighter and paramedic.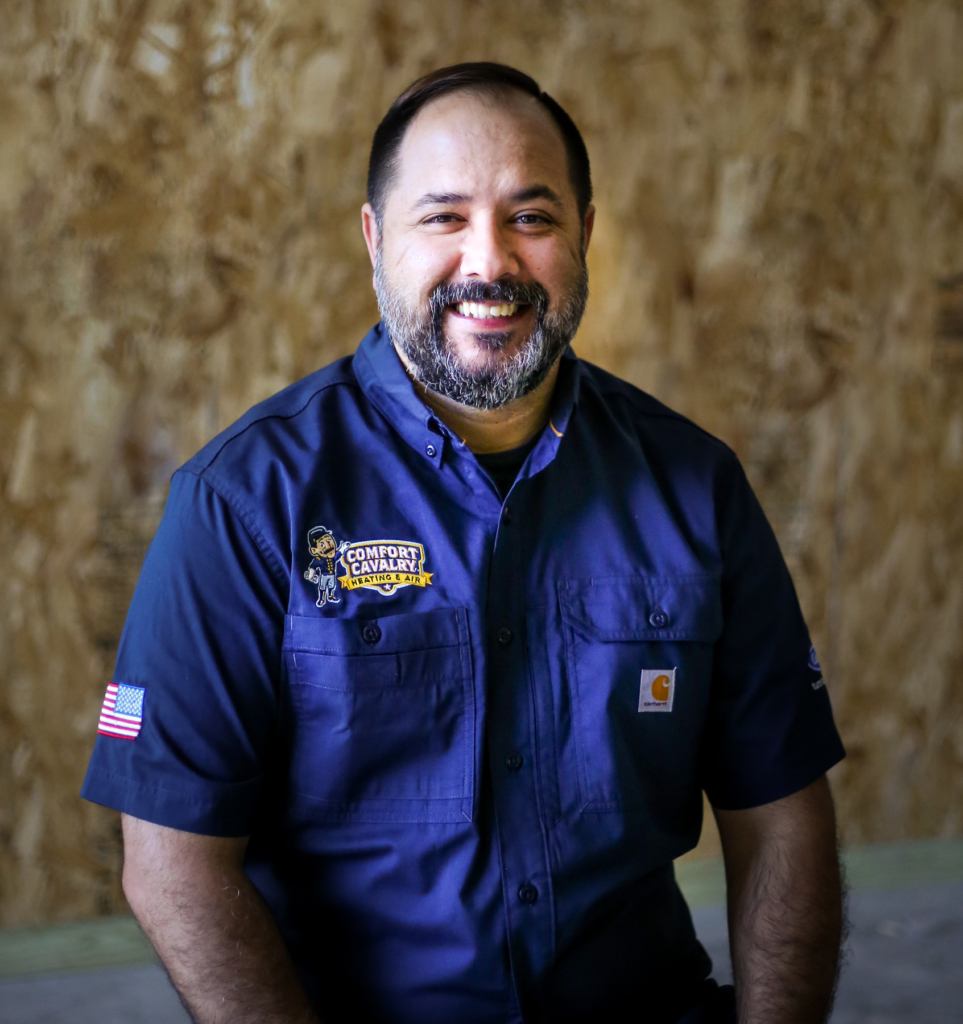 MIKE WHEAT, Shop Manager
Mike is a Navy veteran inspired by Comfort Cavalry's customer-focused service philosophy and commitment to volunteerism. "We provide excellent, honest customer service and ensure our clients are taken care of," he says. Mike's spare time is spent enjoying family and friends, attending concerts, going to festivals and reading.
Mike's superpower of choice: To fly so he could find food faster.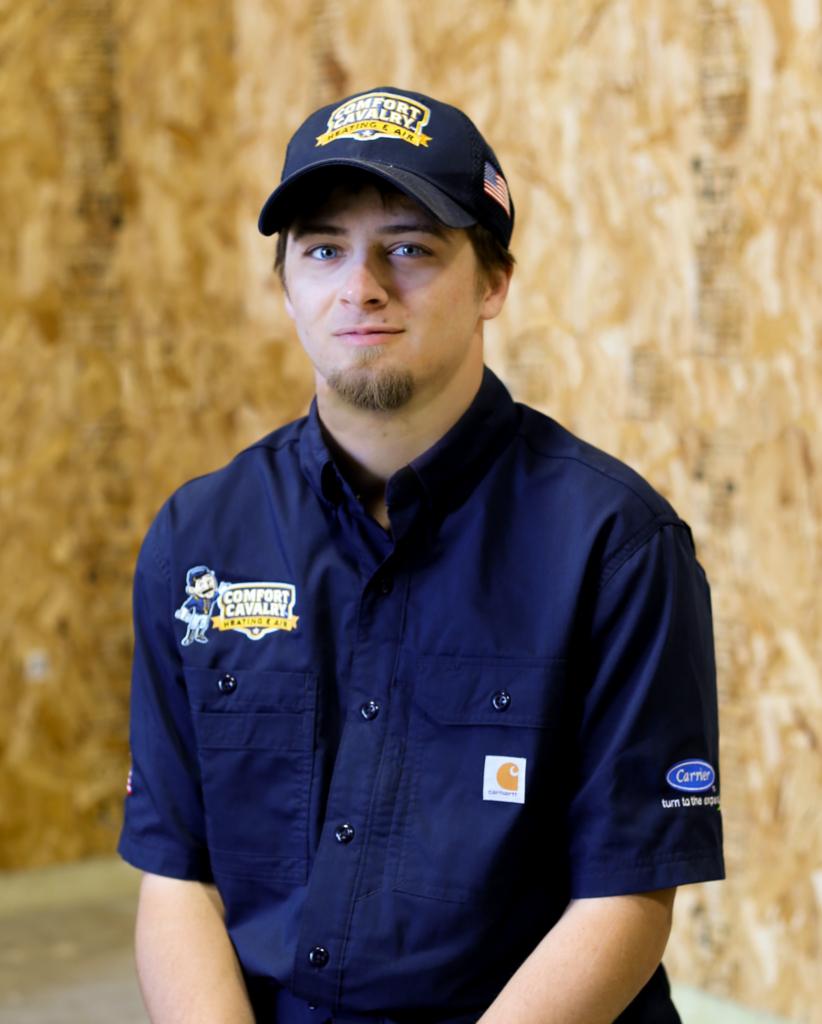 ZACH ELLIS, Technician